Vintage Shabby Beach Boards Rustic Decorative Wood Wrist Watch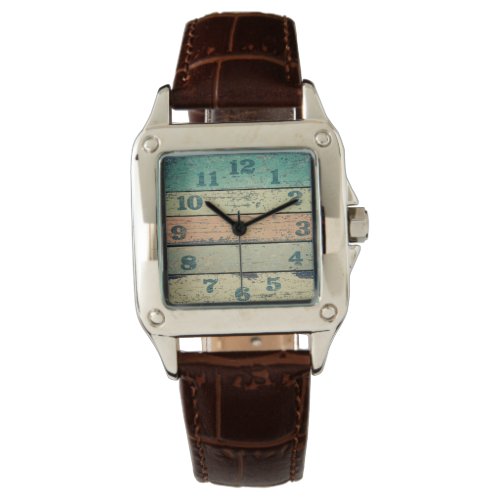 Vintage Shabby Beach Boards Rustic Decorative Wood
Vintage Shabby Beach Boards Rustic Decorative Wood Women's Perfect Square Brown Leather
Strap Watch. Features an old painted driftwood print (print only – not real wood) with
scratched numbers. Ocean colors, weathered beachy boards design, old paint boards printed
Image, rustic Mediterranean style wooden decorative. You can also add text to the design.
contemporary, unique, designers, unusual, decorative, vintage, rustic wood, shabby beach, driftwood, cool
Vintage Shabby Beach Boards Rustic Decorative Wood Wrist Watch