BOHO Baby Shower Feathers Dream Catcher Macrame Napkin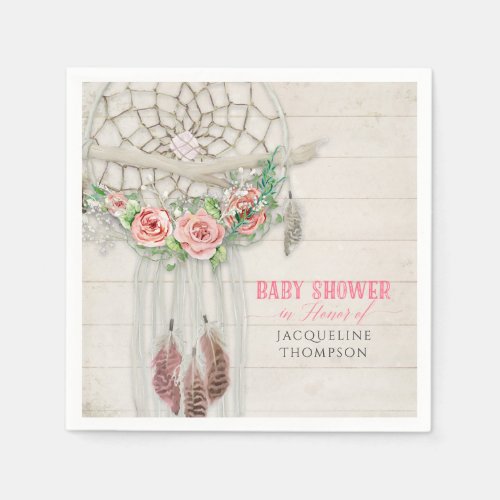 BOHO Baby Shower Feathers Dream Catcher Macrame
Pretty macrame style dream catcherfor a sweet baby girl! A woodsy, BOHO, Bohemian style
design that features a hand painted dream catcher with a quartz rock in the center, a piece of
driftwood and feathers in a macrame and leather design. Mix and match colors to make your party
a perfect day for your mother-to-be. Art copyright, Audrey Jeanne Roberts, all rights
reserved.
boho dream catcher, bohemian woodsy nature, rose babys breath, floral baby shower, typography script lettering, feathers and macrame, driftwood leather, baby girl shower, white shiplap wood, rustic barn farm
BOHO Baby Shower Feathers Dream Catcher Macrame Napkin
HI beautiful world of AUTOMATION!